Shanhong Electric Pte. Ltd. is the new partner of MAGSYS on the Asian market.
Since its inception in 1983 with the main company office based in Singapore, Shanhong Electric has been consistently committed in specializing high-powered electronic devices. The company offers a broad range of products such as semiconductors, circuit protection devices, control and automation devices as well as passive components all backed up by a line of well-known product brands.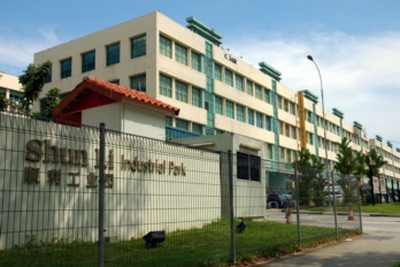 With the Asia Pacific region as the company's main market, both Shanhong and MAGSYS aim to expand into the Asian market.
Shun Li Industrial Park, Singapur
Firmensitz von Shanhong Electric Pte. Ltd.